4 Things College Students Should Look for in a Checking Account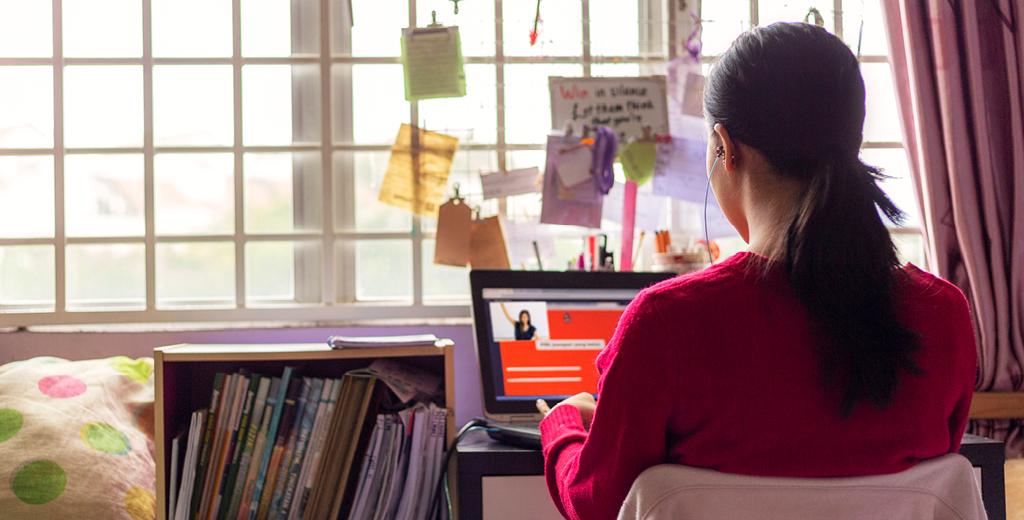 College is a time that young people experience many significant changes. You might be moving away from home for the very first time, having to navigate dorm living and facing academic challenges. Chances are you'll also be managing your own money or at least be playing a larger role in your finances.
There are many financial tools, but one of the most basic and important for a college student is a checking account. It's a secure place to keep your money and an easy way to organize and utilize it. But with so many options for checking accounts, choosing one can be a bit overwhelming. Here's what we think college students should consider when shopping for a checking account.
Where is the Nearest Branch and ATM?
The physical location of a branch might seem less and less important in the digital age, but it can be a lifesaver for some college students. If you take on a part-time job where you're paid in cash tips, chances are you'll want to deposit those into your checking account. The closer your bank's branch location is to campus and student housing, the easier it is to make deposits and use your money. Plus, having a convenient local branch to stop by to ask any questions or take advantage of things like notary services is valuable to anyone.
If you need cash, chances are you'll use an ATM. So it's also helpful to figure out where your bank's nearest free-to-use ATM is. When you're a Pinnacle Bank customer, you can use any of our conveniently located Pinnacle Bank or Bank of Colorado ATMs for free.
What Online and Mobile Services are Available?
Online and mobile banking services are almost a given for busy college students. They help manage your money on your favorite device whenever needed. But digital services may vary from bank to bank. So make sure your bank offers the digital services you find most important.
At Pinnacle Bank, we have a variety of mobile and online tools to make remote banking easier, including our CardControl card management app and Zelle® person-to-person payment service. Our mobile banking app allows you to deposit checks and check your balances wherever you are. Plus, you can set up Pinnpay Online Bill Pay to automatically pay your bills each month.
Does the Account Have Fees and What are They?
There are many types of fees that a checking account might have. Here are a few common ones to expect:
Service charges are fees banks charge for some accounts to provide you with various services. These services might include identity theft monitoring, paper statements and more. What's important is that you consider the value of services you are receiving compared to the cost of the account. That way you can see what works for you and your budget.
Many times a free account is the perfect way to start for a college student, like our Free Checking Account at Pinnacle Bank.
Other account charges and fees may be associated with your account, so it's very important that you're aware of how they work. These are things like Overdraft fees and Non-Sufficient Funds (NSF) charges. Many times, these types of fees can be avoided by keeping a close eye on your account and understanding how to use it correctly.
When you open your account, your personal banker should clearly explain all costs associated with your account. Don't be afraid to ask any questions you have and make sure to clarify anything you don't understand.
Are There Any Extra Perks for Students?
Depending on what account you choose, you might receive extras just for being a student. At Pinnacle Bank, we offer a Student Benefit for students under 22. You're able to select from a list of benefits to help fit your needs, including a refund of up to $10 for foreign ATM transaction and terminal fees per statement cycle.
Whatever your checking needs are, there is sure to be an account that's right for you. We'd love to help you find it. You can start by checking out our variety of Checking Accounts online or stop by your local branch to get started.