Building A Home – Is it the Right Choice for You?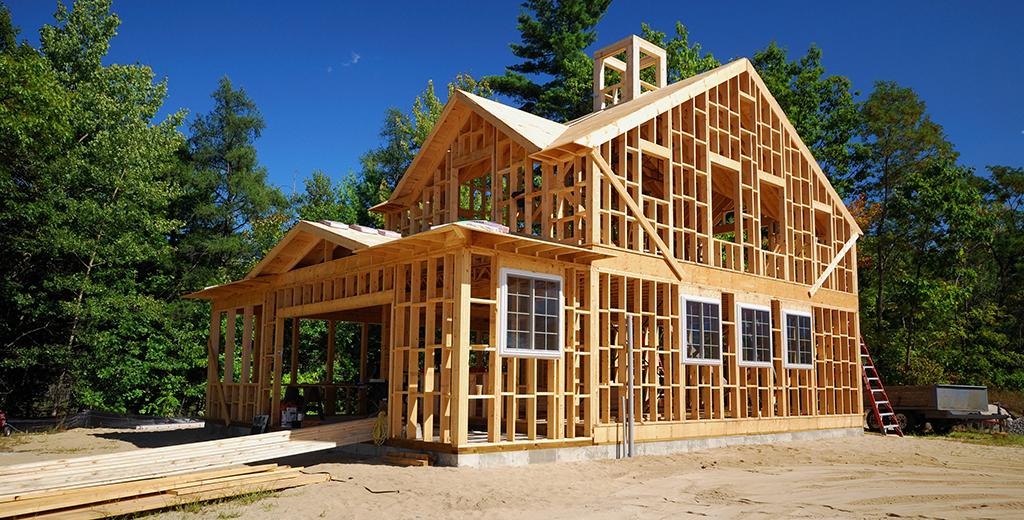 It's no secret that for the past few years the housing market has been wild. If you've recently been in the market for a new home, you've been faced with low supply, bidding wars and probably a little heartbreak along the way.
So let's talk about how building a home might be the solution you've been looking for. While building a home does come with its own set of challenges, the reward for your effort is a home that fits exactly what you've been looking for.
The Pros of Building a Home
Avoid the Bidding War
When the market is hot, demand outpaces the supply available and existing homes sell fast. This leads to many offers coming in on the available homes, and they may be hard to compete with. It might feel like you must settle for whatever you can get. If you build, you don't have to deal with this hassle or the potential of rushing into a purchase you're not happy with.
Custom to You
If you have certain unique features in mind for your home, it can be hard to find them available in a preexisting house. But when you design your home with your builder, you can bring your vision to life.
Move In Ready
When you build, the walls are already the color you want, the appliances are all in working order, there's nothing to fix that the previous owner left behind… Essentially once your new home is built, it's ready for you to start living in on day one.
Contemporary Technology and Preferences
You can incorporate energy-efficient, security and smart technology right into your build. These features will not only make your life easier but potentially save you money in the long run too.
The Cons of Building a Home
It Takes Time
Unlike buying an existing house, your home is going to be built from the ground up. That can take more than 6 months in the best of times, and with the current supply chain and labor challenges caused by COVID-19, building times have also increased. Depending on how involved you are with the construction process; it can also be a considerable time commitment to pick out materials or manage certain aspects of the build yourself.
So if you're in a hurry to move, it might not be the best option. But if you can wait, the home of your dreams will be well worth it.
Building can be Expensive
While any home purchase is going to come with a hefty price tag, there can be more considerable upfront costs when building a home compared to buying an existing home. Depending on how custom your build is, that can also add extra design and material costs.
Overall, if you are ready for your own place to call home with everything that you're looking for, building is probably a good option for you.
One of the first things you're going to need when you set off to build your home is likely a construction loan. At Pinnacle Bank, we have experienced lenders that can help you finance your build from start to finish. Click here to find your nearest branch and get started today!