Avoiding the Latest Scams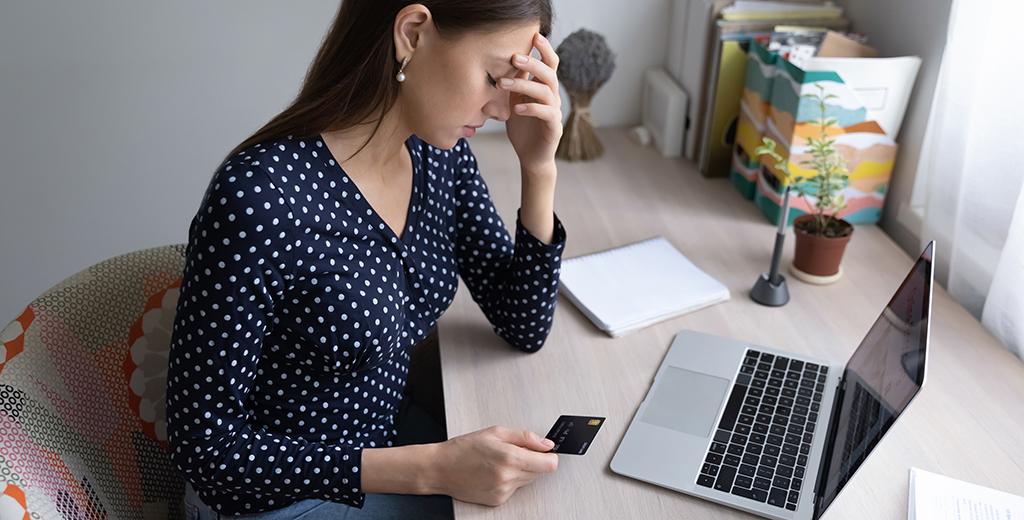 Scammers are continually thinking up new ways to cleverly target people, both online and through offline communications. Last year alone, 47,567 new scams were added to the Better Business Bureau's Scam Tracker℠. Here's a quick rundown of today's most common scams and how to protect yourself from them.
Fake Apps
Let's say you have a brand new smartphone that's ready for some new apps. You go to the app store and download a free flashlight app or solitaire game. All is good, right? Well, not really. Today, scammers have found ways to embed viruses in apps that can steal personal information and passwords from your phone or spy on your activities. To protect yourself, always read the reviews and never install an app from a non-verified vendor.
Tech Support Scams
If you own a computer, smartphone or any kind of connected device, needing tech support comes with the territory. However, scammers can pose as tech support experts, typically sending you a fake email or impersonating an expert over the phone to help with your device. They use this opportunity to steal account or personal information and can even install viruses and malware onto your computer or phone. Remember that a legitimate tech support company will never contact you out of the blue
Amazon Fake Order Cancellations
These days, just about everyone has an Amazon account. Unfortunately, that also means scammers have found ways to take advantage of your online orders by sending fake Amazon emails about an order "cancellation" or "your order has arrived." If you click on the links in these emails, you're taken to a fake Amazon.com login page that tricks you into giving away your username and password. If you receive an email like this after placing an order, always go directly to Amazon.com to check your order status and never click on any links.
Cryptocurrency Scams
Cryptocurrencies like Bitcoin are back in the headlines and scammers have taken notice, often targeting people who are interested in investing. Scams include pump-and-dump schemes, where cryptocurrencies are artificially inflated in price and sold for a profit, fake Bitcoin ATMs, bogus currencies, and selling fake or non-existent tokens. Overall, the cryptocurrency world is an extremely new, complicated and dangerous space to navigate. Despite all the hype, it should only be considered with the help of a trusted financial advisor or fiduciary with experience in cryptocurrency investing.
Romance Scams
As online dating has grown in popularity, so have criminals using popular dating sites and apps to scam unsuspecting people. Romance scams are usually run by people who set up fake dating profiles with photos and information that are often too good to be true. After a connection has been established, these thieves tell sob stories about their financial, housing or transportation issues. The most common scenario includes asking for money in order to make travel arrangements to meet you in person. Don't be fooled by anyone asking for money or gifts cards on dating sites or anywhere else online for that matter.
IRS Scams
Even when tax season is over, IRS scams run rampant. Watch out for phone calls, voicemails and emails that claim you owe money to the government and if you don't pay soon, the IRS will issue a warrant for your arrest. The truth is, even if you do owe money, the IRS will never contact you by phone or leave urgent messages asking you to call back. If you receive one of these calls or voicemails, hang up or delete them and if you get a request  via email, forward it to phishing@irs.gov so the IRS can better identify and stop these scams.
Good Advice for Avoiding Any Scam
In addition to being aware of these scams, it's important to always verify any suspicious emails or phone calls you receive by contacting the person or company directly from a number, email or URL you know to be valid. Do a quick Internet search to see if the message you received shows up as a known scam. And remember to never click the links of any email you feel might be fishy.
Get Technology on Your Side
Another way to add an extra layer of protection is to get fraud-busting technology on your side. A Pinnacle Bank Diamond Secure Account can help. This special account provides cutting-edge identity theft monitoring and resolution services to help identify if you are the victim of fraud online and offline.