How to Get the Most from a Remodel.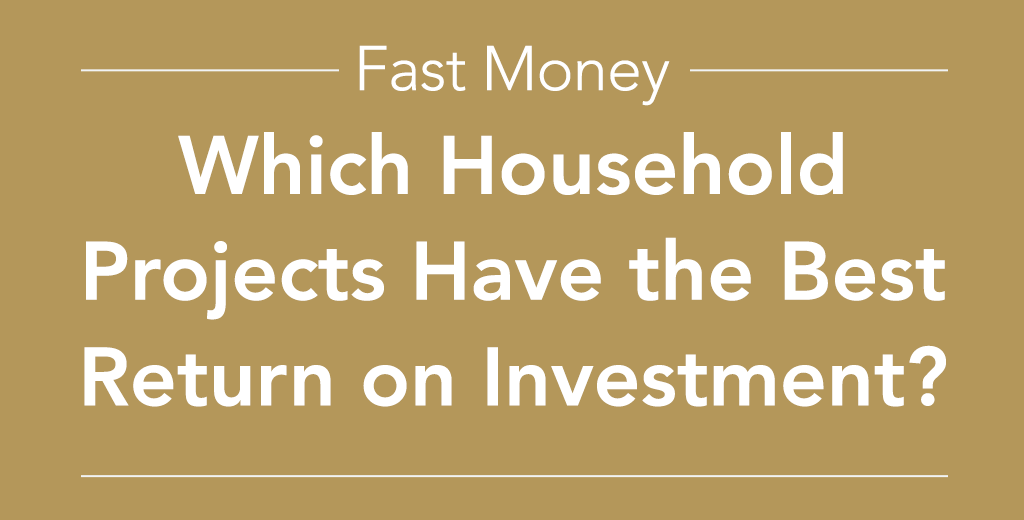 If you're moving into a new house, looking to sell yours, or just thinking about ways to improve your
living space, home renovations can seem like a daunting and expensive task. According to
HomeAdvisor, the average kitchen remodel in the U.S. costs $21,751. Some home purchases and
remodels pay off more than others. So here's a look at what you can do to get the most bang for
your buck.
Think About How Long You Plan to be in Your Home
The value of any remodel, home upgrade or appliance purchase tends to decrease over time. After
20 years, that remodeled bathroom may be dated and due for another update. So it's important to
know if you are remodeling for yourself, or to make a profit when you move.
If you plan to live in your home for a few more years, your own tastes comes first. It's still worthwhile
to consider what can improve resale value at a later date. If you're looking to cash out soon, going
with trendy, in-demand fixtures and appliances can be a good idea. Some improvements are going
to have a bigger impact than others. We suggest speaking to a realtor to get some advice about
what's in demand in your area.
Maintenance Can Make a Big Difference
According to Remodeling Magazine , one of the biggest returns on investment comes from basic
maintenance and repairs. It's not flashy , but fixing an old leaky roof or worn siding goes a long
way toward increasing your home's value. Most home buyers plan to do some remodeling when
they move in, but they might not be willing to overlook a damp basement or worn out shingles.
When looking to get a good return on the money you spent on your home, start with the basics.
Think Kitchens and Baths
The only remodeling project that typically has a higher return on investment than basic
maintenance is a small ($15,000 or less) kitchen remodel. Updating cabinets, countertops and
appliances can make a big difference in resale value and enjoyment of your kitchen. With
bathrooms, newer buyers are starting to prioritize luxury walk-in showers over tubs. In fact many
buyers are willing to sacrifice a tub altogether for a nicer shower. But before you go updating a
current bathroom, consider adding an additional one. If your home is older and has fewer
bathrooms than others in your local market, adding an additional bath can increase your homes
value and livability more than improving an existing one.
Appliances Can Improve Value and Quality of Life
Appliances that have a commercial look can also help to increase the value of your home.
Purchasing high-quality appliances like stoves and refrigerators can be a good investment,
especially if you plan on getting a lot of enjoyment out of using them. But, you need to consider
where you live and the value of the appliances relative to the value of the home. A $7,000 oven in a
$200,000 home isn't likely to increase the value of the property enough to justify the cost.
Avoid High Credit Card Debt
The high interest you pay on credit cards can reduce or even erase the positive return on investment
you would have gained from your purchase. If you do need to borrow money for a home purchase or
remodeling project, consider a home equity loan or a personal loan. These loans typically have a
much lower interest rate, which means you'll pay less in the long run. A lender can help you to
determine what type of loan is right for you.
Looking to Improve Your Home?
No matter what you're looking to make happen, we're here to help. Pinnacle Bank has been helping
our neighbors make smart financial decisions for over 80 years. Talk to our knowledgeable staff for
advice on finding the right loan, or apply for a home equity loan online.