Four Ways Millennials Are Redefining Home Ownership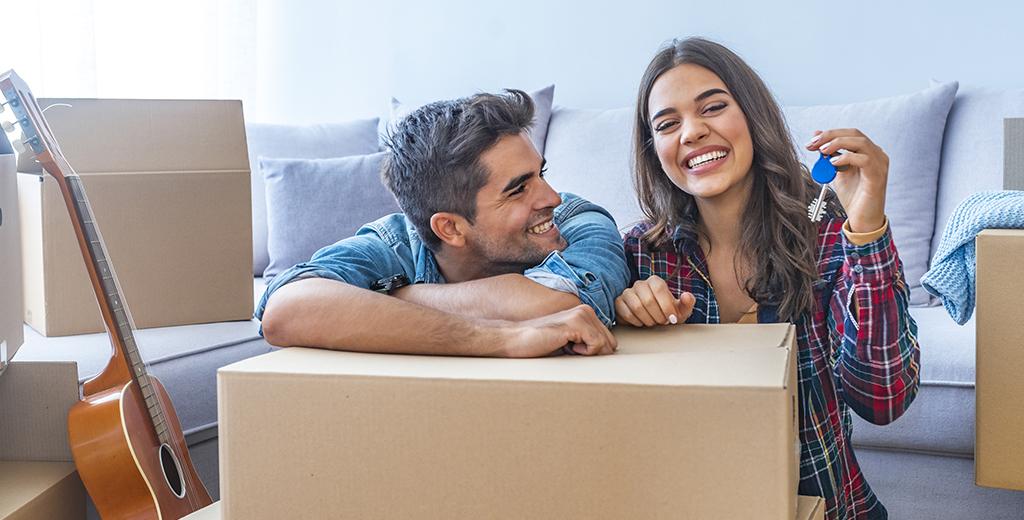 The generation that changed everything from dating to retail is at it again. They're redefining the way Americans live. In doing so, they are changing an experience that is one of the most central elements of American culture — the dream of owning a home.
The 2008 recession was hard on many millennials. Careers and big life events like homeownership were delayed. But today, they are jumping into the housing market in a big way. In fact, 42% of current home buyers are millennials, and they are doing it differently than previous generations.
Four Ways Millennials Are Shaking Up Homeownership
Millennials Are Skipping Starter Homes
The average millennial will pay about 39% more for a home than baby boomers did at their same age¹. Boomers often bought a starter home, and then used the equity they earned to purchase a larger home later. But many millennials are delaying homeownership and jumping right into a place that offers everything they are looking for. However, this strategy doesn't come without cost.
According to Zillow, only 39% of millennials submit offers with the recommended 20% down payment. 21% of this group put down 5% or less. A larger down payment can lower your monthly payments and the amount you will ultimately pay for your home. But for now, many millennials seem okay with the trade-off of lower upfront costs and higher mortgage payments.
Millennials Are Prioritizing Home Ownership Over Marriage
Roughly a quarter of millennial homeowners purchased their home with their spouse before they got married. This fits with the trend of millennials delaying many life milestones, such as marriage and having children. Millennials also look for different things in a home. Their social lives, neighborhood amenities and proximity to friends all play a bigger role in their decisions. This trend is reshaping American neighborhoods in cities and suburbs, which leads to our next trend.
Millennials Are Embracing the Suburbs
For over a decade, an influx of young, single professionals revitalized city centers, leading many to predict the downfall of the American suburb. But after a decade of slow growth, spacious living and low prices are helping suburbs to make a comeback. Currently, 14 of the 15 fastest-growing U.S. cities are considered suburbs of a major metropolitan area². Not only are millennials moving to suburban areas, but they're also redefining them. Millennials are still driven by traditional needs for schools and affordable housing. But they also want high-end dining, shopping, and communal areas. These expectations are creating more vital and social suburban neighborhoods.
Millennials Use Technology to Change How Homes Are Bought and Sold
Whether it's finding a date or their next meal, millennials know how to use the internet to get things done. House hunting is no different. Technology companies are innovating quickly to meet demand. From neighborhood social networks like Nextdoor, to digital home walkthroughs, home buying and ownership experiences are changing to meet millennials' expectations.
Every Generation Makes Its Mark
There's no doubt that millennials are redefining homeownership, but in doing so, they are helping to keep it enshrined as part of the American dream. They are proving that persistence and patience pay off. They are revitalizing neighborhoods and innovating new technologies to help them accomplish their goals.
At Pinnacle Bank, we're proud to help make it possible. For many millennials, home buying is a new experience and it pays to work with a partner who's local and dedicated to providing personal service. Our mortgage team is here to keep the dream of homeownership alive. We look to simplify the mortgage process by giving you the best possible terms upfront. We're flexible, knowledgeable and up-to-speed on all types of mortgages and financing solutions, like VA, FHA, NIFA/rural development and conventional loans.
When you're ready to get started, talk to the Pinnacle Bank team before shopping for a home.
Student Loan Hero, https://studentloanhero.com/featured/millennials-have-better-worse-than-generations-past/
The Wall Street Journal, https://www.wsj.com/articles/american-suburbs-swell-again-as-a-new-generation-escapes-the-city-11561992889