What You Need to Know About Mortgages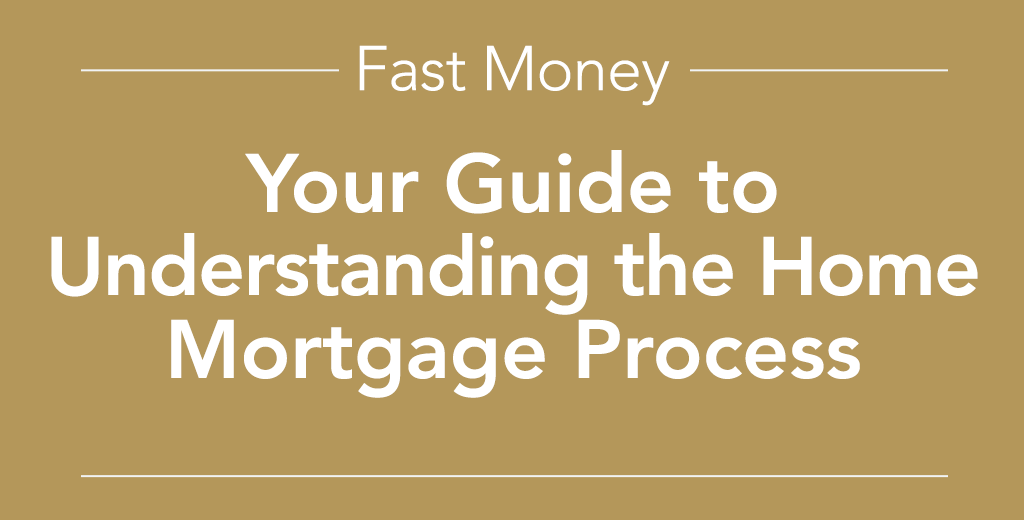 Whether the market is cool or hot—like it is today in many places—purchasing your ideal home requires careful navigation of the mortgage process. Jump in too quickly and you might face higher fees and interest rates. Take too long and, in today's market, you might wake up to discover your dream home is long gone. The Pinnacle Bank Mortgage Center provides the tools you need to get started with the mortgage process.
Over-Prepare
When it comes to home loans, thorough preparation makes perfect sense. Exhaustive prep will pay significant dividends because you will be ready to answer all questions, display necessary documentation and make a well-measured offer when the opportunity arises. A thorough compilation of data will also help you refine your budget and other priorities.
Your first step is to check your credit score and understand exactly what that score means. Once you understand your score, you can accurately assess your spending potential and budget for new and anticipated expenditures. With your budget in mind, take a moment to reassess if now is the best time to buy. This is an excellent time to discuss your decision with a network of trusted advisers. Once you're comfortable, it's time to create your loan application packet.
Know Your Loan
No two home loans are the same. Different loans offer different terms, although 30- and 15-year loans are the most common. The term of your loan affects your interest rate as well as your monthly principal and interest payments. When you're deciding what term works best for you, it can help to calculate exactly how much interest you will pay over the life of the loan. In addition to loan term, you want to consider what type of interest rate best fits your circumstances: fixed rate or adjustable rate. A fixed rate locks in your interest rate for the full term of the loan. An adjustable rate mortgage (ARM) begins with a lower interest rate than a fixed-rate mortgage, but the interest rate fluctuates based on the federal interest rate index.
How Do You Pay Off a Loan?
Most loans are amortized. That is, you make regular payments toward the loan, and thus the balance decreases. There are also several other, less familiar, ways to make your mortgage payments. You can set up an automatic monthly payment through your bank account. If you wish to pay off your loan more quickly, ask about scheduling bi-weekly payments. Most importantly, always ask your mortgage banker to explain all available payment options before signing for your loan.
Interest Rates 101
Interest rates are a key component of purchasing a home. For example, a $150,000 loan with an interest rate of 5.75% over 30 years will cost you $41,400 more in interest than a loan with a 4.5% interest rate over the same period. That's why it pays to shop around for the very best interest rate before applying for a mortgage. This will put you in a better position to negotiate the terms of your loan.
Study—and Restudy—Your Loan Estimates
Ask each lender for a Loan Estimate, a document that shows exactly what your loan will look like over its life. Then, prepared with your new glossary of loan terms and definitions, carefully examine each estimate and every variable.
Getting Close to Closing the Deal
You'll likely never borrow as much money as you're borrowing to buy your home. The Closing Disclosure is the preview of the closing agreement. Lenders are required to provide this statement at least three days before your scheduled closing. Carefully examine every element of the Closing Disclosure, paying special attention to estimated total monthly payment, additional costs such as estimated taxes, insurance and assessments, closing costs and cash to close. All of this data should match your Loan Estimate exactly!
Really Closing the Deal
After you have read your home inspector's report and the seller has accepted your purchase offer, it's time to go through the closing process. You will also need to purchase title and homeowner's insurance. Once everything is in order, carefully review your closing documents and sign.
Buying a home is a big deal! The entire process is quite deliberate, as one would expect from such a significant transaction. Well-prepared loan applicants routinely receive the best terms. Home loan officers at Pinnacle Bank remain ready to assist you in plotting your home loan course and successfully finding a home that matches your needs, your aesthetic and your budget. Head over to the Pinnacle Bank website to begin the process of buying your home.
Let Pinnacle Bank help you with your home loan today.