A Little Preparation Could Help You Buy Your Next Home With Ease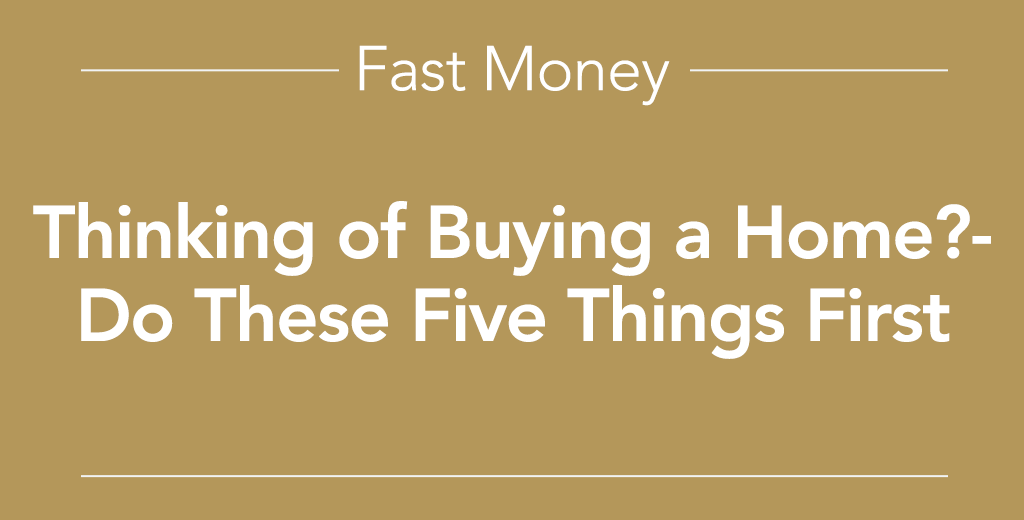 Your credit score, renter history, debt and income all play a big role in your ability to qualify for a loan. They also impact your interest rate and the amount you will pay in interest on that loan. The earlier you start preparing, the better. Here are the steps to take once you think a home purchase might be in your future.
1. Check Your Credit Report and Dispute Inaccuracies
Usually, you're entitled to a free credit report from each of the three major reporting agencies every twelve months. However, they are currently offering free weekly online credit reports. Some checking accounts, such as the Diamond Secure Account, provide you with credit reports. You can also apply online for your free report by visiting annualcreditreport.com, or by calling 1-877-322-8228. Review your reports to make sure everything is accurate.
If you discover any inaccuracies, you can dispute them by contacting the credit reporting agency(s). They will usually investigate the inaccuracy within 30 days. Be sure to provide them with copies of any documents that support your claim, and save these documents for your records.
The three major credit reporting agencies are:
Equifax
Experian
TransUnion
2. Leave Any Lines of Credit that You Aren't Using Open
When calculating your credit score, credit reporting agencies take into account the amount of unused credit you have available. Closing lines of credit reduces your available credit and can harm your score. So even if you haven't used a credit card in a while, keep it open if you're planning on applying for a home loan in the near future.
3. Avoid Opening New Lines of Credit
We just said that having more credit available to you can be a good thing. So why isn't it a good idea to go apply for as many credit cards as possible? Because each time you apply for a new loan, the company providing that loan will likely perform a credit check. And each credit check can negatively impact your credit score. But don't worry, pulling your own credit report to check for inaccuracies won't hurt your score.
4. Stop Buying Things on Credit and Pay Down Debt
Reducing the amount of debt you carry will not only help your credit score. It will help you afford the monthly payments on your new home. If you can't live month-to-month without taking on more debt, then focus on reducing your expenses, earning more income or both.
5. Gather the Right Documents
Your credit score is only one of the things lenders look at when you apply for a loan. There are many documents lenders use to gauge your ability to afford a home. Gathering all these documents can take a while. Start early and save the right documents in a file. Saving the right records can make the process a lot easier, and could even help you qualify for your loan.
Gather and Save the Following:
Two years worth of tax returns.
Pay stubs, W-2 forms or other proof of income. This is especially important if you're self-employed.
Bank statements and proof of other assets, such as investments.
Renters should have proof of on-time rent payments, such as canceled checks or a letter from a landlord.
Pinnacle Bank Is Your Local Neighborhood Lender
Finding the right loan is easier when you have the right lender. We take pride in our local communities and in understanding our neighbors better than anyone else. When it's time to shop for your next home, talk to us about a mortgage. We can help you identify the right loan option, find competitive rates and make the process easier for you.
Start your application today at www.nmpinnbank.com/personal-borrowing/mortgage-loans