Roy G. Dinsdale
1926 - 2021
We celebrate the life of our beloved co-founder Roy Dinsdale. Roy was a pillar of our bank and the communities he served. He was a wise and generous leader with a wealth of knowledge in not only banking and agriculture, but life.
Roy and his brother, Jack, joined their family business and helped it grow into the organization we are today. We are continuously reminded of his impact on the lives of our customers, employees and community members. Roy was always community-minded and focused on helping those in need, one of his famous "Royisms" that he often asked our local branches was, "Are we doing enough?"
Like everything in his life, Roy had prepared for our company to continue with stability and strength after his passing. Rest assured that the Dinsdale family will continue to lead our bank in a way that honors Roy's memory and provides for those who depend on us. His legacy will continue to live on through our culture and values here at Pinnacle Bank.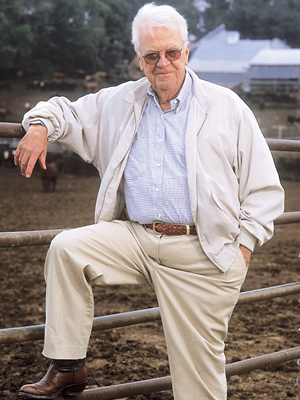 We would like to share our deepest condolences to all who knew and loved Roy. May he rest in peace.